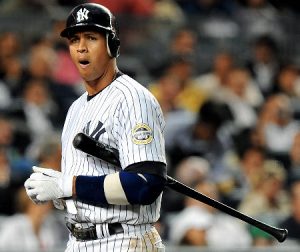 Every athlete experiences a slump in performance at some point in their career. Slumps are a decrease in your performance that can last for prolonged periods of time if you let it. Many athletes are unaware of the causes of a slump, so the look in the wrong places for a solution. As a result they fall even deeper into a slump. Athletes are unable to break fee from a slump because become frustrated, play tentatively, and lose confidence in their ability to succeed.
To break free from a slump you need to start at the root of the problem. The first step is determining whether or not it is a physical or mental slump. Physical slumps such as recovering from injury or changing your mechanics take patients and time to overcome. Mental slumps on the other hand are more difficult to overcome if you're unaware of what causes them.
Mental slumps are caused by psychological issues. These issues can lead to a slump occurring, as well as extend a slump that already exists. It is important to note that there can be multiple causes, and it is always important to identify all the factors that may be occurring.
Some of mental game challenges that can cause or prolong slumps include:
Low or fragile self-confidence
Frustration with not getting better fast enough
Comfort zones or inability to break through mental barriers
Satisfaction with your performance level
Lack of motivation to improve
Over motivation or over training
Self-esteem takes a knock when not performing up to expectations
Trying too hard to perform well
Here are some tips that will help you break free from a performance slump:
Focus on your performance instead of results. When you are in a slump it is important that you avoid focusing so much on wins or personal statistics. Instead focus on your game and the task at hand.
Stop making comparisons to other players and your opponent. This is a distraction that can undermine an athlete's confidence, especially when in a slump. Instead, focus on small performance gains to improve your performance gradually.
Stay motivated and committed to your goals in sports. When you are in a slump, it is easy to begin questioning your goals.  Stay patient and remind yourself what motivates them to play the game.