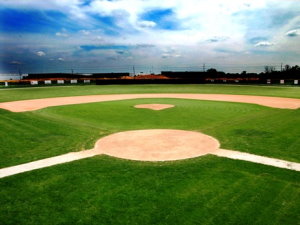 The motivation to succeed in baseball begins with an athlete's dream or mission. Some athletes' dreams started early in life when they fell in love with baseball. Other athletes recognized their talent and potential to play the game. No matter what fostered their dreams, they became actively engaged into their mission to be the best they could be.
The best ball players in the world have an intense desire to be great, which is fueled by their childhood dreams of winning their first little league world series or winning the college world series. The childhood dreams fuel the drive to practice and play day after day and learn as much as possible about the game. But motivation only starts with a dream.
Great players like Ken Griffey, Jr. do more than just dream about being great. Dreaming about playing great is not enough. A player's dreams are only fantasy without the desire and energy to fulfill that dream. Your dream is the spark that starts the fire inside you. It is your responsibility to feed the fire to help your dreams become real.
Motivation is important to success in any endeavor—the drive to strive for a goal, to become better, to practice day after day, or to be the best one can be. What is motivation and what does it take to become highly motivated? I think motivation encompasses several components, or building blocks, which you must embrace to reach for greatness. I refer to these building blocks as a "mission."
Your mission should include (1) a dream of where you want to go or achieve, (2) a vision of how to work towards the dream, (3) the desire to carry out the vision, and (4) power to do what it takes day to day, (5) the guidance to know and do what is right, (6) the wisdom to believe you are on the right path, and (7) the determination to overcome obstacles in the path.
To be the best hitter you can starts with your dream and where you see yourself in five to 10 years from now. What's the working plan that will help you get there? You need to set small goals that will help you get to your dream.
Consider what you need to do on a day-to-day and week-to-week basis the reach your dream. What goals should you set for yourself? Your goals can be set around practice routines and game performance. Maybe you want to hit .30 by the end of the season. Maybe you want to get better at throwing a curve ball. Think about what you need to do to accomplish your goal. You might set a goal to work on your hitting an hour outside of practice each week.
You can also set a goal to practice your hitting for so many hours a week or minutes at each practice. For practice, you should set specific goals such as hitting the ball solid four out of five times when you take batting practice. Along with getting good instruction, the final ingredient is to commit to your goals on a daily basis. Make sure you assess and revise your goals often as you progress.