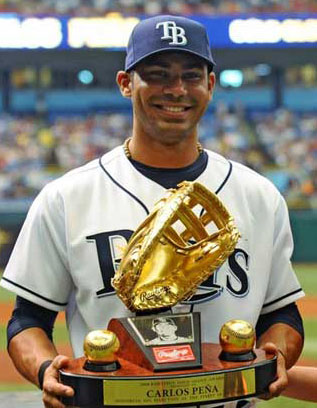 Athletes can undermine their confidence without even knowing it. One way is to set strict expectations. The other is to hold onto self-doubt.
Expectations can be tricky for athletes and coaches unfamiliar with the mental game. You might think that setting high expectations is good for your performance. But, in reality, high expectations put unnecessary pressure on yourself. Strict or high expectations can undermine and suck the life out of confidence!
Some athletes set  their expectations so high, they are almost impossible to reach. Throwing an no hitter or going 4 for 4 at the plate each game for example.  When you do not perform up to these expectations, you become frustrated and lose confidence in your game.
I've worked with baseball players who expect to throw a no-hitter each game. Only a handful of professional athletes have accomplished this achievement once in their career. Therefore, no matter how good you are, pitching a no-hitter every game is impossible!
In baseball when your expectations undermine your confidence, you tend to doubt your ability when things don't go as planned. You might question your ability to pitch a fastball in the strike zone. Or, you might wonder if you can beat the opposing team.
Doubt is the opposite of baseball confidence. When you doubt yourself, you question your ability. You might wonder if you can beat the opposing team. You might wonder if you can hit a ball to left field. Most baseball players doubt themselves after making a mistake or performing poorly.
You'll want to turn those doubts into statements of confidence. To do that, you want to take a positive outlook on the situation. If you doubt your ability to get a hit, you might tell yourself that you've hit millions of pitches before and today is no different.
Doubts are just about your perception of the situation.  "Remember this: intimidation, worry, fear, doubt is all a product of perception. It depends on how you perceive things. Our point of view is, we've got a ball game to play, OK? That's it. Let's play baseball, period," said Carlos Pena.
Every time you go to the field, you want to have confidence in your game. Your confidence must not waver because of your opponent or the quality of your practice that week. A stable level of confidence is developed over years of practice and training.
Use your practice, training and preparation to develop the foundation of your confidence. After mistakes, you'll want to remind yourself of why you deserve to feel confident. Base your confidence over years of practice and play. Don't wait until something good happens in the first inning to feel confident. Likewise, don't allow a single mistake to shake your confidence. Rely on what you can control, such as your practice and preparation to keep your confidence when things don't go according to plan.
To gain confidence as a pitcher you need to let go of expectations and doubts, which undermine your baseball confidence. Take positive stance about the areas of your game and your ability to perform well. Think about what you need to do in the moment, instead of setting high expectations, such as hitting your targets, or keeping the ball down.