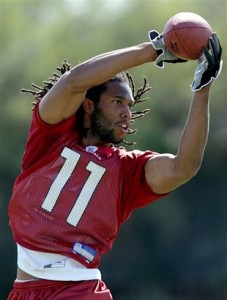 Most of what athletes and teams do prior to competition (practice, workouts, analyzing the competition or course) prepares them to compete.
Mental preparation helps athletes achieve a focused, confident and trusting mindset to help them compete at their highest level.
Below are five major objectives you'll want to accomplish to help you mentally prepare for competition.
Have confidence in your skills. Confidence is the number one objective of your mental preparation. Confidence can be built in many ways, including from practice, preparation, game plans and the mindsets you maintain. To build confidence prior to competition visualize yourself performing successfully, and review all the reasons you have to be a confident athlete.
Prepare to cope with adversity. With experience, athletes learn how to cope with any adversity – with situations that could cause them to lose focus, confidence or composure. If you haven't experienced many adverse situations, you'll have to anticipate the challenges that might affect your mindset, and develop strategies to cope with each.
Fully enter the role of the athlete. On game day athletes need to set aside any life challenges or hassles, and fully focus on competition.  Use pregame routines to help you transition into the role of a performer such as, listening to music or getting a good stretch in.
Focus on execution. What you focus on prior to competition is critical to your mental game success. We teach our athletes where to direct their focus and how to improve their refocusing skills when competing. This helps them maintain focus on executing the present task successfully, rather than dwelling on mistakes or worrying about the outcome.
Finalize and commit to your game plan or strategy. In most team sports, athletes are given the game plan. However, athletes who participate in individual sports, such as running, golf, tennis and racing, must develop their own plans and strategies. It is important that you have a game plan and fully commit to prior to competition. Questioning or changing one's game plan often causes athletes to play tentatively and indecisive.
Although many athletes and team work hard to attain these objectives, most do not have a system for reaching them. To learn more on how to maximize your mental preparation visit Mental Edge Athletics, LLC or contact us for more information.