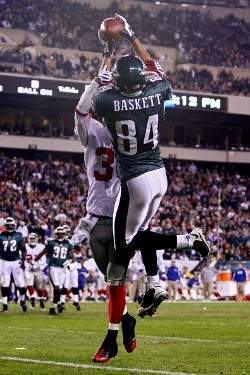 You may think that some confident athletes are arrogant and use intimidation to psych out their competitors. Some players shout at officials or get into fights with other players because they have big egos and lots of confidence, but I'm talking about a different kind of self-confidence.
All kinds of athletes—junior, amateur, collegiate and professional—need to have high self-confidence to perform their best and feel successful. Confidence is your number one mental game asset in competition.
To play your best, you must have a silent self-confidence that's nothing like what's described above. This type of confidence is a true belief in your own abilities; that you can execute a good pass, at-bat, or shot. In sports confidence is how strongly you believe in your ability to perform a task successful or even win games.
Some athletes have high levels of confidence going into the game but will lose confidence after making a mistake. This causes them to play tentatively or in comfort zones—keeping them from playing at the level they're capable of.
What's the best way to keep your confidence high after making a mistake or error?
All players, no matter how talented, make mistakes in competition. You can't play a perfect at all times, no one can. Players with a strong inner game, however, don't let a bad plays or unforced errors shake their confidence. They have the faith that their game will hold up even when they're making mistakes. They can quickly recover. These athletes are able to maintain their confidence, stay focused, and get back in the game because they accept errors as a part of the game. It's important that you don't let mistakes through you off track and undermine your ability to perform.
Confidence must be a long-term project and based on years of practice and play. It's not rational to lose most of your hard-earned confidence when you make a couple mistakes in competition when you can keep this from happening. You're the only person that can take charge of your confidence!
Taking charge of your confidence means being responsible for how you think. One strategy you can use is to keep a success journal to help remind yourself of what you've done well in the past. Reading the journal will help you remember that you have the skills to be successful.
Take control of your own confidence level means that you take control of your self-talk after mistakes. Do you beat yourself up after mistakes or stay positive and encourage yourself? You want to check in with yourself to make sure you are positive, encouraging, and supportive with your own thinking. This is easier said than done, but it is key to becoming a great athlete.
Some positive self-talk examples:
"I have earned the right to perform with confidence."
"I can use mistakes to help me improve."
"I'll stay composed and confident even when I make mistakes."
"I'm going to turn my game around right now."
Again, it's up to you to take control of your confidence level! Mentally tough athletes have confidence and trust in their talent. Other players gain confidence from their practice and training. If you've had past success and or practice your game regularly, you deserve to think confidently even when you make mistakes!