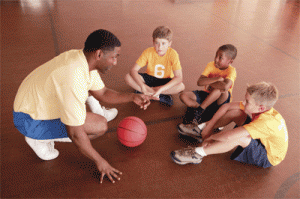 Many athletes worry too much about other peoples opinions of  their performance. For example, you may worry too much about what your coach thinks about your batting technique or about performing well to gain respect from teammates. Worrying too much about others opinions of your game can affect your focus and hurt your confidences.
More often than not you are making assumptions about others opinions of your game. When you make assumptions about what others might be thinking about your game, you engage in "mind reading." You don't really know what others are thinking about you. Mind reading is just a distraction to playing your best. It causes you to play tentatively to avoid making mistakes rather than playing aggressive baseball.
You'll have good days and bad days on the diamond, just like any other player in baseball. It is important to leave it all on the field each game and move on to the next. Don't worry about what others think about your performance because you are likely making assumptions. The key is not to lose confidence after a poor outing. You'll want to assess your performance objectively without emotion. Don't beat yourself up for poor play or a loss. A better option is to assess what needs to improve the next game and move forward with a healthy dose of confidence.