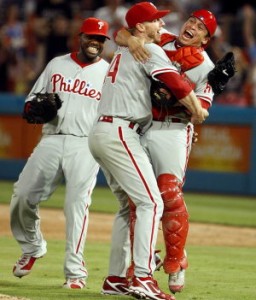 All kids want to win unless they purely participate for the social aspect of sports.
Winning is fun. Most parents want their kids to be successful in sports. You might examine your motivation for wanting your child to be successful in sports. For example, do you want bragging rights? Or, do you want your children to gain confidence through sports that can be transferred to other areas of their lives? Do you want your kids to learn the power of discipline and hard work and how these positive qualities can translate into success?
When kids are having fun and truly enjoying sports, practices, competition and the sacrifice that goes into them, they are much more likely to be successful or win. If sports are not fun and are stressful for kids, they will be less likely to engage in practice and feel confident in competition. Winning flows from enjoyment, confidence and focus.
You also need to define what winning is for you as a parent. Winning can be defined in many different ways for your child. You don't always have control over the outcome of your child's sports experience. Your child might have a great game and perform very well, but the team lost. Did your child win in this situation? Or because the team lost, do you feel your child lost too?
We think you should focus on the experience in sports and positive mental skills instead of winning. We live in a results- oriented society that stresses winning.
Your objective as a sports parent is to help balance our society's over-emphasis on winning with a focus on enjoying the moment. When kids are having fun, are confident in their abilities, get excited about competition and are able to handle their emotions during competition, good things will happen.
A better question is "How can I help my child have fun in sports?" Kids don't always have full control over winning, but they do have full control over how much enjoyment they have in the moment. If your kids can be happy even after a loss it doesn't mean they have to be complacent about their performance. You want kids to enjoy their experience and at the same time accept that they cannot win every game.