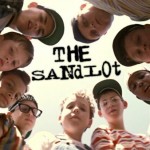 You can be the most talented team in the world and still fail if you lack team cohesion. Also known as teamwork, team cohesion is an active process where players come together to achieve a common goal and remain united in pursuit of that objective.
The Great Bambino once said:
"The way a team plays as a whole determines its success. You may have the greatest bunch of individual stars in the world, but if they don't play together, the club won't be worth a dime." – Babe Ruth
In order for teams to reach their true potential every player must commit to working hard with their teammates for the good of the team and not the individual.  You will not be successful in team sports if you do not work with and support each member of your team.
There is nothing worse in sports than a team with great potential that doesn't get along. Players need to have each others backs on and off the field to overcome adversities and grow as a unit. Consider the following two scenarios:
Scenario 1:
Smalls is a new in town decides to join the baseball team to make friends before school starts. During the first practice other players laugh and make fun of him when he makes mistakes. Smalls never played competitive baseball before, but none of his teammates offer to help him, because they are all worried about their own games.
Outside of baseball the team gets together at the pool, the fair, and has camp-outs, but no one invited Smalls. As a result Smalls keeps to himself, lacks motivation to get better, and constantly worries about making mistakes. Eventually this causes him to quit – leaving the team them with only eight players. When it comes time to play their rivals the Tigers they have to forfeit – ending their season due to a lack of players.
Scenario two:
Smalls is new in town and decided to join the baseball team to make friends before school starts. During the first practice other players laugh and make fun of him when he makes mistakes. Benny the team captain sees this and tells the others to back off and give him a chance. After practice Benny walks Smalls home and gives him some tips.
The next day Smalls meets Benny at the field early to go over some drills before practice. When arrives they are shocked by how much Smalls has improved. They follow Benny's lead and teach smalls how to play the game.  Throughout the summer they team continues to improve and develop a bond on and off the field.
In the big game against the Tigers, each player shows up prepared to contribute to the team success.  When Smalls is in a pickle, his teammates come together and rally behind him. When it comes time to step up Benny assumed the leadership role and lead his team to victory.
Athlete Tips for Team Success
1. Lead by example and help players who struggle to fit in. At some point in your career someone was willing to help you. It isn't just the coach's job to help players improve. Some athletes respond better to peer instruction. By helping other players you make the team stronger and become a leader.
2. Include everyone in team activities. This will help develop a bond between you and your teammates. Remember you aren't competing against members of your team, you are competing with them. Each player has a specific role for the greater good of the team. In the second scenario, each player committed to their role to help the team succeed, and that's what being a winning team is all about.