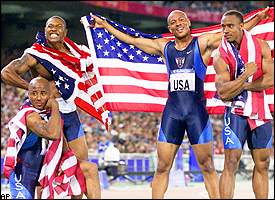 Coaches and captains must support team confidence to be a  championship caliber team. This means instilling a strong belief in their team's ability to be successful and obtain team goals.
Coaches should start by meeting with the team in the off-season and/or preseason to discussing team goals. To get team captains involved have them write down each team goals discussed. Some of the goals can be to finish first in your conference, to play your playoff games at home, to finish the season as champions. Save the goals your captains recorded and use them a chart or bulletin board to motivate the team during workouts.
Then as a coach write down a few goals for the season that are cumulative of the goals discussed in the meeting. They should be centered on the process of being a championship team in practice and competition. Always keep the goals for the team challenging but attainable. When goals can be achieved easily or are too difficult to achieve the motivation of the team will be compromised.
Now that you have established team goals for the season your need to develop efficient practices routines and game plans to help you achieve these goals. For competition set smaller mini goals or process goals that will lead to the cumulative team goal of being a champion. These goals should be focused on the processes that need executed for successful outcomes to occur. In baseball moving runners into scoring position is an example of focusing on the process.
All the talent in the world doesn't guarantee successes. By incorporating the mental game in your program you will be less likely to say things like "We look flat out there," or "Get your heads in the game!" Dedicated coaches spend hours installing systems, game plans, and scouting opponents. It is important that you don't forget to incorporate your team's mental focus in the process of becoming a championship team.
Part of being a successful coach is always having your players ready for the big game. If your team has championship aspirations, coming out flat is not a championship attitude. Every game is a big game and no team is taken lightly.
In addition, mentally prepared teams do not lose to teams they should have easily handled because they are ability fully emerge into their performance, and handle adversity. The saying "It aint over till it's over," stands true with mentally tough teams because even when down late in the game, they have the ability to make a comeback, whereas other teams tend to through in the towel.
In practice let the players know that you practice like champions so we play like champions. Nothing but the best effort is expected each and everyday. If a player is lacking focus, find out what is on his mind. There may be some academic issues, personal issues, illness or lack of commitment. Use the three R's and try to get him to recognize, regroup and refocus.
Be prepared for mental setbacks. The loss of a game or key player will challenge your ability to keep the team on track. Re-frame the event and spin into a positive. Remember there is no such thing as a problem, only challenges.