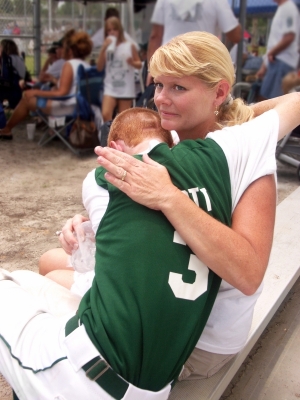 In order for athletes to excel in competition and tap into "the zone" they must be in control of their emotions, and remain in control after mistakes or setback.
Composed athletes have the ability to remain calm, persistent, and in control under pressure situations or after mistakes. These athletes are "gamers" who thrive under competitive pressure and are able to raise their level of performance during competition. They have the ability to quickly let go of errors and control their emotions after setback or committing a mistake such as Kobe Bryant, Cristiano Ronaldo, Rafael Nadal, and Roy Halladay.
Of course the best athletes in the world get upset by mistakes, however, these athletes do not dwell on past mistakes or let mistakes through them off their game. They don't linger on frustration or lose focus which helps them perform at the top of their game consistently.
Some people think that either you have composure or you don't, and that you can't change this. For example, they believe that if you are a Type A personality you can't change the fact that you become anxious in competition. This is simply false. Athletes can learn the mental strategies that will give them a greater sense of inner composure and confidence that will enable you to perform at your peak every time you are in competition!
Below are the common mental game challenges the effect composure include:
perfectionism
irrational beliefs
behavior or wanting to show others you are better
worry about what others think
fear of failure
Sports psychology and mental training programs on composure help athletes:
Think calmly and rationally when under competitive stress.
React calmly and rationally to errors during competition.
Rise to the challenge with confidence when called upon or as needed.
Identify and quickly extinguish mental barriers that undermine composure and cheat you from peak performance.
Want the ball in pressure situations with the belief that there is no better person to win than you.
To learn mental game tips on how to improve composure in sports visit Mental Edge Athletics
Or
Read more articles on composure in sports at Sport Psychology Today