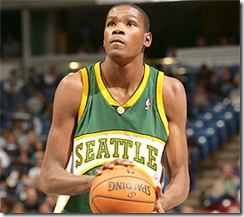 Keeping practice interesting is a big challenge for coaches at the professional and amateur level because some athletes have short attention spans and trouble focusing for long periods of time. When athletes are bored with practice, it is simply because they don't feel challenged enough. When athletes don't feel challenged it leads to less than optimal concentration, which causes ineffective practice.
Studies have shown that some exceptionally gifted people do not do well in school, not because they cannot handle the work, but because the class is not challenging. The work is too easy for them, and this notion can be applied in sports as well.  Part of the job for every good coach is to challenge their athletes, and to add some excitement or motivation to the day-to-day grind during practice.
To keep practice interesting and exciting, it is important to establish practice goals.  Practice goals help athletes challenge themselves during practice. A good time to establish goals for any practice is after a game or competition. Meet with your assistant coaches and go over the things that the team needs to work on while they are still fresh in your mind. Write down your objectives. Now come up with a challenge for the players at the next practice that will help them improve.
For example, in baseball, athletes can challenge themselves to make solid contact 6 out of 10 times during batting practice. Tell your players to imagine themselves in a game situation and try to hit the ball solid 6 of 10 tries, or play an entire 9 innings with teams of three during practice to make the game more like competitions. The more "games" you play to make practice interesting, the better your athlete's will focus.
Creating competition in practice is another great way to keep the fun and excitement in practice. This can be done by having two different units perform the same drill. Competition among peers in practice is a fantastic way to enhance performance.
At the end of practice when your athlete's minds begin to wander finish up with the "two-minute drill." The goal of this drill is for your athletes to sharply focus attention on practice for just two minutes. Challenge your athletes to see how keenly they can focus for those two minutes. When the two minutes are over allow them the opportunity to relax and space out if you want. The goal is to help them practice with focus and intensity for short periods.
Absolutely nothing motivates an athlete in a team sport more than playing time. This is especially true for the athletes that put in the long hard hours of practice and receive limited amount of glory on the field. If you want to see players perform their best in practice, offer rewards of playing time or a chance to start.
A final tip, you want to make sure you do not practice on any one thing for too long. If you did not accomplish your goal, go back and try again in another practice. Changing routines up during the session will help in maintaining player focus.
Here are four tips to make practices exciting and maintain player focus:
1. After a game or individual match, meet with assistant coaches or team captains to write down goals for the next practice.
2. Establish a script for the upcoming practice that consists of practice goals and objectives.
3. Establish a challenging goal. Make sure the goal for the session is measurable. (Remember, it doesn't mean they have to hit that goal that particular practice) These goals must be specific and should not be too general.
4. Add competition among teammates. Making the practice session a series of mini-games can add to the players overall enjoyment and it will also help them apply what they learn in practice to a competitive setting.
5. Offer a reward for success. Chances to start, more playing time, or an opportunity to be a game captain will motivate athletes to stay focused and work hard during practice.
It is important for your athletes to stay focused and motivated during practice. Efficient practice is essential to success in sports at any level Profession basketball player Kevin Durant said it best when he was drafted second overall in the 2007 NBA Draft by the Seattle… "Hard work beats talent when talent doesn't work hard."
Edited by: Christopher M. Jackson