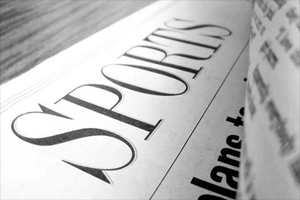 Mental Edge Athletics is now accepting article submissions from athletes, parents, coaches, students, and professionals for publication on Sport Psychology Today.  Articles are to focus on an area of expertise (sports parent, athlete, coach, professional interests) relating to sport psychology and the mental game.  Upon publication articles will be categorized under the authors' area of expertise.
Every article will be published with the authors name and contact information (optional). Each month one article selected will be highlighted and featured in the Article Showcase where authors have the opportunity to list a profile for reference, and work with Mental Edge Athletics and Sport Psychology Today on professional development and future projects. This is a great way for scholars and future professionals to enhance their resume, build a portfolio, and make in impact in the field.
Article guidelines are as follows:
Articles should focus on a topic related to sport psychology and the mental aspects of sport performance.
Articles must contain original content and should be 250-500 words in length.
Articles should focus on an area of expertise (baseball player, football coach, hockey mom, graduate studies, mental game coaching).
Feel free to submit articles to mike@youreverythingource.com for review or follow the submission process below.
The submission process is divided into three phases…
Phase One: Contact us for topic approval and to make an appointment for further assistance. Once your topic is approved you will be given tips to begin your article. If your article topic is not approved you will be provided feedback for adjustment or you may select another topic of interest.
Phase Two: Submit your first draft for review, editing, and feedback. Article drafts approved will move on to phase 3. If your first draft is not approved we will provide you with feedback and you will have the opportunity to make revisions until your article is approved.
Phase Three: Add the finishing touches to your article and set an appointment for publication.
As graduate students and sport psychology professionals we want to give the sports community and future professionals the opportunity to share their opinions, experiences, and knowledge on current sport psychology topics.
For your contribution towards helping us educate others on the mental game you will be mailed a certification recognizing your active participation in advancing the field of Sport Psychology Today for tomorrow!
For further information please contact us at: