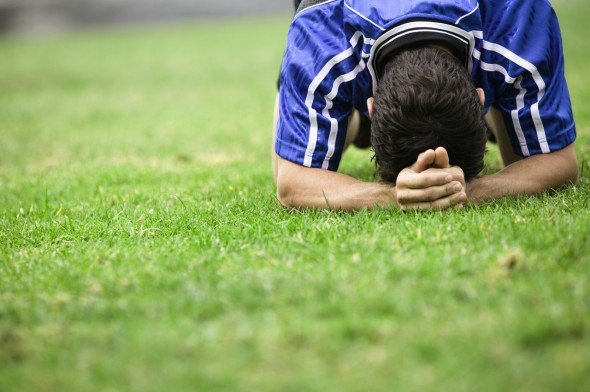 Athletes have a tendency to be afraid of one factor of sports. That is failure. Failure can be scary, overwhelming, and also intimidating. However, it is something that athletes have to face in their careers in order to succeed and accomplish their goals.
This article will describe why it is important to not be afraid of failure.
You Will Only Be Average
You cannot be afraid to fail in competitive sports. If you are afraid of failure you are never going to reach your peak potential in your particular sport. You will only be average.To be the best or to win, you have to fail and make mistakes first.
Failure is important to grow as a person and more importantly as an athlete. Through failure you will learn from your mistakes. This will enable you to be the best that you can be in your sport.
You Will Perform Cautiously
If you are afraid of failure, you are going to perform cautiously. When you become cautious, you become timid. Other competitors will notice this aspect of you and take advantage of it.
You have to realize that you are going to make mistakes. You cannot be afraid of failure if you want to succeed. Everyone has failed from time to time in their sport. You have to have the attitude if I fail one day, everything is going to be fine.
Conclusion
In order to succeed in whatever sport you are involved in, you have to come to the realization that you are never going to be perfect. As human beings, we are not meant to be perfect. We are expected to make mistakes. Mistakes will enable you to grow as an athlete. Once you realize that you are going to make mistakes, you will not be afraid to make mistakes. You will accept them and use them as an opportunity