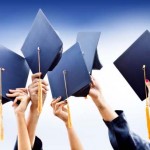 Sign up for a FREE 20 minute consultation with Sport Psychology Today's Michael Edger MS, MGCP on "The Road to Success in Sports Psychology"
We are offering this program to help guide young students, coaches and professionals interested in the field of Sport and Performance Psychology.
Sport Psychology is a young rapidly growing discipline of Psychology. Because it is a relatively new and growing field there isn't a lot of  information available for those interested in deciding whether sports psychology is the right career chose for them.
During this 20 minute session you will have the opportunity to ask you questions Coach Edger will help you develop a step by step plan to help you reach your goal.
Those who sign up will also be put on an affiliate email this where we will be sending you resources, handouts and guides to help you along the way.
Parents of potential students who are interested in more information may also register for the FREE 20 Minute Educational Consultation on the Road to Success!