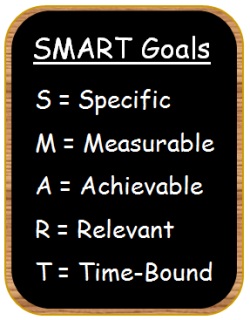 Goal setting helps athletes commit to the goals and objectives they have for their sport. Professional baseball players like Chase Utley, Derrick Jeter, and Tom Brady have reached the top of their game by setting, evaluating, and reformulating goals throughout their career.
Things to consider when setting goals:
Goal should identify a specific action or event that will take place.
Goal and its benefits should be quantifiable.
Goal should be attainable given available resources.
Goal should require you to stretch some, but allow the likelihood of success.
Goal should state the time period in which it will be accomplished.
Write down your long term goal or "Dream Goal" for your sport. Remember to consider the tips above when filling out the blacks below. Long term goal is what you want to ultimately achieve in athletics.
Next, make a list of the things you want to accomplish over the course of this calendar year in baseball. This can include fitness goals, training goals, off –season training goals, ect… these goals are called intermediate goals, and will help you attain your long term goals.
Now, make a list of the goals you want to accomplish this season. These are your short term goals. Short term goals are the skills you will work in the next month to help you move towards your intermediate goals. These goals will change over the course of the season depending on your area of focus so it is important to evaluate and reformulate your short term goals. Please state your short term goals and weekly objectives in the spaces below.Things like batting averages, fielding development such as improved arm strength, making the varsity team, being team captain etc ..
Finally, the most important goals you must set are process goals. These goals will help you the steps necessary to attain your short-term, intermediate, and long-term goals.
Process goals can also be called "immediate goals" because they are simple easily achieved objectives that you will focus on each day. Process goals will help you maintain your focus and concentration during practice and competition. Process goals should be an extension of your short term goals. For example if your goal for the season is to bat .500 your goal should not be to 2-4 every game. A process goal would be to focus on the steps you need to take in the present moment to improve your hitting. In practice a process goal would be to improve you swing and hitting techniques. In a game a process goal would be to swing at strikes or to make solid contact each at-bat. In football a game time process goal for a quarterback would be to get a good read the defense each play.
Pick three skills that you will work on this week to help you move closer towards that will help you perform better and make progress towards your short term goals. It is important to monitor your process goals weekly to continue challenging yourself.
Now, write an action plan to help you work apply your process goals in games and practice each week. For example, to improve my arm strength you mite to make deeper throws during practice and warm-ups, or do long toss each day. Write down action plan for each week in the and at the end of the week revisit your action plan and evaluate your progress.
Remember you have a responsibility to yourself and your teammates to plan your work and commit to your plan. Avoid set-backs in your goal plan by setting, evaluating, and reformulating your goals weekly goals each month.
Process goals are the key to goal attainment and peak performance. To learn more about process goals and how they can improve your performance click the link below: