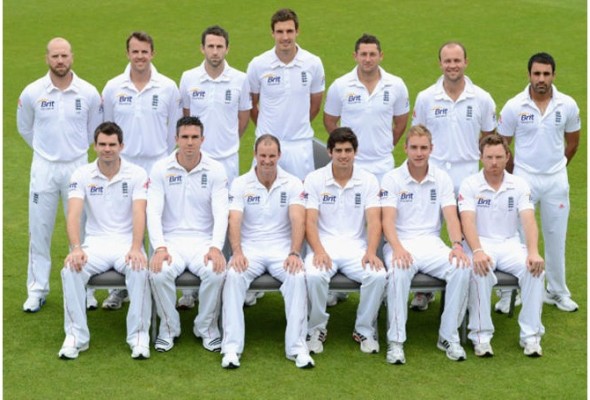 Consistency in a positive way is what every athlete wants to achieve. There are not many things in sport that are more annoying than when you play great one week and then the next week your performance drastically dips. You could have prepared all week in exactly the same way as you did the previous week but for some reason your performance was completely different.
This difference could be the environmental factors that you have no control over. As an athlete you can only control what you are doing. The environment is unpredictable and you cannot control what the weather is like or how your team mates are performing. Another factor you can't control as an athlete is the team selection that you coach chooses.
In the lead up to The Ashes, Australia has frequently changed their test line up. Even after the first test they made two changes which you could say is harsh on Ed Cowan and Mitchell Starc as they will have been invigorated and built up in confidence after being told that the team that started the Ashes was the team that was going to beat England in that first test. People will say that it is good to give different players a chance to prove themselves. However when you look at the England test team, most of the players have been in that team for the past few years. Besides Joe Root and Jonny Bairstow who are relatively new to the test side; there is a solid foundation of players in the England team who have been in the team for many years.
This consistency in the team selection of the England team has given the batsman and the bowlers the freedom to play without the fear of having one bad innings and then being kicked out of the team. In contrast to the Australian team who have not performed well recently and have changed their number 3 numerous times since Ricky Ponting retired. Every player who plays for Australia must be thinking that every game they play could seriously be their last game for a while. You could say that this attitude can be beneficial as the player would surely give their all to make sure it isn't their last match.
However the constant changing of the team can overwhelm some people and make athletes feel like they don't know where they stand and give them no sense of belonging in the team. It is well known that a successful group contains people who feel a sense of belonging and the England cricket team are a good example of that.
The consistency in team selection can also be applied to other team sports such as football. Club football is different to international football in the sense that clubs play every week so rotation is important to maintain physical and mental fitness. Whereas even though the international cricket teams play more often than the international football teams there is still that same idea of bringing players in from their respective clubs and moulding them into the same team.
Take a look at the Spain football team during the FIFA World Cup 2010 and the UEFA European Championships 2012. Spain won both tournaments with arguably the same squad. They are a perfect example of a successful team who had a consistent team selection. Players such as Cesc Fabregas who many consider one of the best midfielders in Europe cannot break into the Spain first eleven, when he could easily get into England's team for example. However if a team is successful then there isn't really much need to change.
Consistency in team selection is important for a successful team. There are exceptions where a team may have a squad full of quality players and they can rotate their first team without any trouble; as Manchester United regularly did last season with their back four and they went on to win the league.
However when it comes to the international game where matches don't take place as regularly as club matches do then consistency in team selection is important in reducing the fear of being dropped and allowing the players to play with freedom.
Building a bond with teammates and learning how to play with your team mates at international level when matches are so infrequent, is vital in forming a successful team and this can come through a consistent team selection.