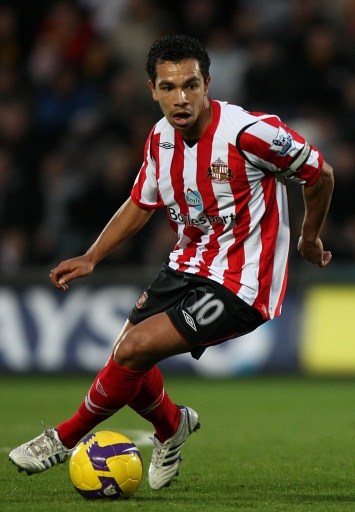 Being an athlete can be hard for anyone. The pressures to conform to stereotypes and the culture you play in can be some of the toughest challenges an athlete can face.
Most people who play sport play for themselves and because they enjoy playing sport. Whereas if you compare a non-christian athlete to a Christian athlete there are similarities in that a Christian will also play sport because they enjoy it. However there is a stark contrast as to who they are playing the sport for. The person that Christians are playing sport for is God. The mind of a Christian in sport is totally different to the mind of a non-christian when playing sport.
Self confidence is a stumbling block for every athlete. Believing you aren't good enough to play or to reach a goal can result in poor performance. Having a high self-confidence is important in sport and there is a fine line between having a truly high self confidence and being arrogant. Many people can believe they are so good that they let everyone around them know about it.
Now this is in no way saying that all non-Christians are arrogant when they look confident. However a Christian can be sure to stay away from arrogance if in their mind they remind themselves that they are not better than anyone because they know they are weak in comparison to God; but believe they have been given the ability to succeed.
However in the Bible it says "I can do everything with the help of Christ who gives me the strength I need" and to "think of things that are pure, lovely and admirable". A Christian athlete will use positive mental imagery when they are nervous or performing well, and will believe they can reach their goals because God has transformed them to have the potential to succeed and in turn this will give the person high self confidence. Using positive self talk such as this will build up your confidence if you feel you have the ability to succeed.
Christians believe that God is with them and watching them all the time. So when they are in a training session they will work hard because that is what God wants them to do and because they want to please God. This can only be a positive because if you are mastering your skill in training then you are more likely to perform the skill well when it comes to the competition. However there are times when you are not performing well and need some inspiration from somewhere.
Anxiety and nervousness can be detrimental to sports performance. Many athletes have rituals they go through before a game to psych themselves up for the game ahead. These can be: listening to music, mental imagery, positive self talk, or breathing exercises to name a few. One of the pre match rituals a Christian athlete will use is prayer. Christians can pray to God and ask him to give them strength to overcome their anxieties and perform to the best of their ability. Christians believe God can answer their prayers and therefore improve their performance.
If we go back to whom Christians play sport for and their motivation for playing sport then the answer is obviously God. Christians believe their ability to play sport is a gift from God and as a result of this they want to thank God and honor him in the way they play. This will mean not cheating in any way and playing in a competitive way but not looking for revenge if an opposing player angers you.
There is a contrast in what goes on in the mind of a non-christian and a Christian.  Believing that your performance is in the hands of God and you are not in control of it can take a huge amount of pressure off you and give you the freedom to play to the best of your ability.
Facebook: www.facebook.com/StudentSportPsychology
Twitter: @SSPsychology