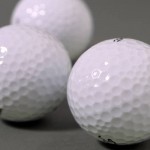 As enjoyable as the sport of golf is, winning at it is even more enjoyable. Of course you will require some level of skill to do so, but sometimes small changes to your game and mentality can make a huge difference. Here are some tips and tricks that can help you win a golf match:
Gain magnitude at the start
Gaining magnitude at the start can be very effective and can help you win the game. Try to cover more yards with fewer hits at the beginning of the game. For this purpose, you can use the strength of your wrists and elbows, but if you use this trick, you can increase the magnitude of your shots even more. What you have to do is that While hitting the shot, take the hockey stick to the very top and bring it down from a height. This technique will effectively increase the magnitude and distance of your shots.
Know The Course
Playing on home turf is always favorable. It can help significantly in your planning if you know the golf course before playing. So, in the case that the match is on an unfamiliar course, a visit or two to the club before the actual match can help with winning. If you know the ins and outs of the course, you and your teammates can play to your strengths. Like any other sport, knowing the course can be the factor that gives you an edge over your opponents, So what are you waiting for, book a table at the golf clubs you are planning to play.
Play the course… and your opponent
Golf is a mental game as much as it is a physical sport. It requires a great deal of confidence to hit the shots accurately. So, keep your confidence up and try to get in your opponents head, try to intimidate them. Putting your opponent under pressure can force your opponent to make the mistake that can lead to your victory
Watch your opponent
When it is your opponent turn top hit the shot don't just close your eyes and start hoping that he makes some mistake. Instead, you should pay as much attention to your opponents shots as you do on your own. Paying close attention to your competitor's shots can reveal some of the qualities and shortcomings in their shots. You can adjust your shots accordingly to get the best possible results for you.
Focus on your Direction at the end
When the game gets closer to the end, and it's time to put the ball in the hole, sometimes it can get hard to judge how much force to use. As you don't want to hit too hard as to miss the hole completely and neither do you want to lag behind. To in the game decrease the height and hence the magnitude of your shot and try to be exact and accurate to win.
Remember, you are not there to make friends
For the 18 holes, you are nobody's friend. You don't have to be polite, let your opponents know that you are playing to win. You don't have to be unsportsmanlike or anything and start sledging your opponents, just don't be their friend. If they are making a mistake or picking the wrong club, don't correct them. After all, it is a competition and not a friendly match. Be ready to destroy your opponents. You can socialize with them after the game ends, After all, it is always better to be humble in victory rather than defeat.
Author Bio: 
Mathew is a sports coach and a golf expert. He loves playing golf and believes it is the king of all sports. He regularly posts at http://hittingthegolfball.com/.